Outdoor Displays
Stellar fireworks has decades of experience performing shows of every size and type.
Our team of licensed & insured professionals can do anything from small ground shows to large aerial shows that take multiple days to set-up.
---
You may have already seen our work at a Wingnuts game, at the Andover Concerts in the Park, or at Bradley Fair for the summer concert series. We can provide fireworks for any event, including weddings, birthdays, celebrations, and more.
Indoor Displays
Indoor (also called proximate) shows are firework displays using special techniques and materials to provide a safe and impressive experience to supplement concerts, theatrical performances, and celebrations.
We are the only company licensed in the area to provide indoor fireworks. We can add a pop to your performances, wedding, celebration, or any event you can think of.
---
We are also available for travelling events that are passing through town and need a Kansas-licensed pyrotechnician for the permit.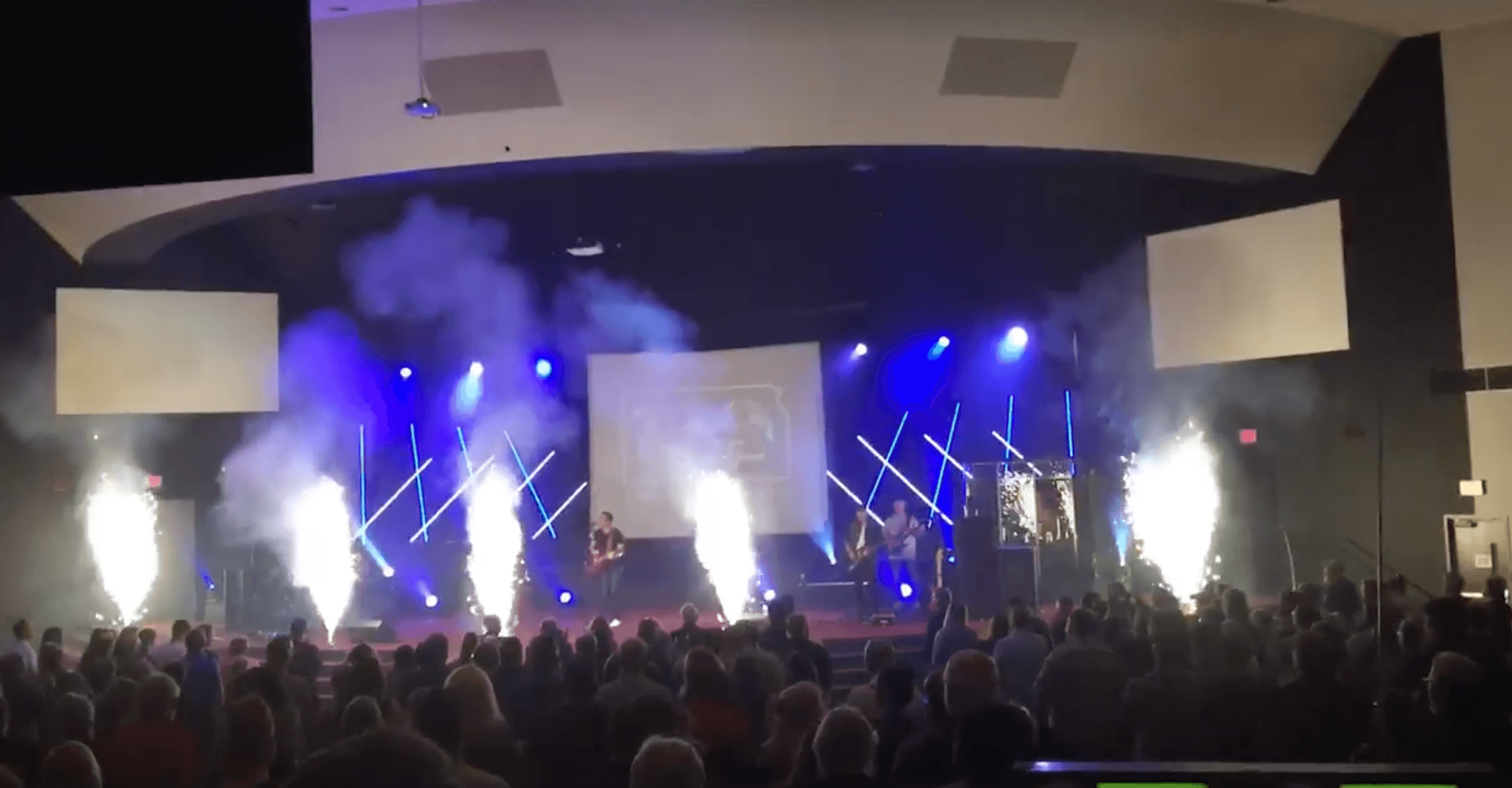 ---
About Stellar Fireworks
Local Legacy
Stellar Fireworks was originally founded over 4 decades ago by Paul Austin and we are still proudly a Wichita company.
Prestigious History
From the 100th Anniversary of Niagara Falls and the U.S. Olympic Festival to nightly performances at World Fairs, Sea World Florida, Texas and California and Six Flags parks through America, Caesars Palace and the MGM Grand in Las Vegas, we've wowed crowds in the hundreds of thousands. We are the nation's only pyro-musical producer to present nightly shows for consecutive world fairs.
Personal Touch
We personally design each production. He makes sure your show meets the highest standards of creativity, extremely high quality, value, and variety.
Watch our Finale for Bradley Fair "Celebrate America" 2017